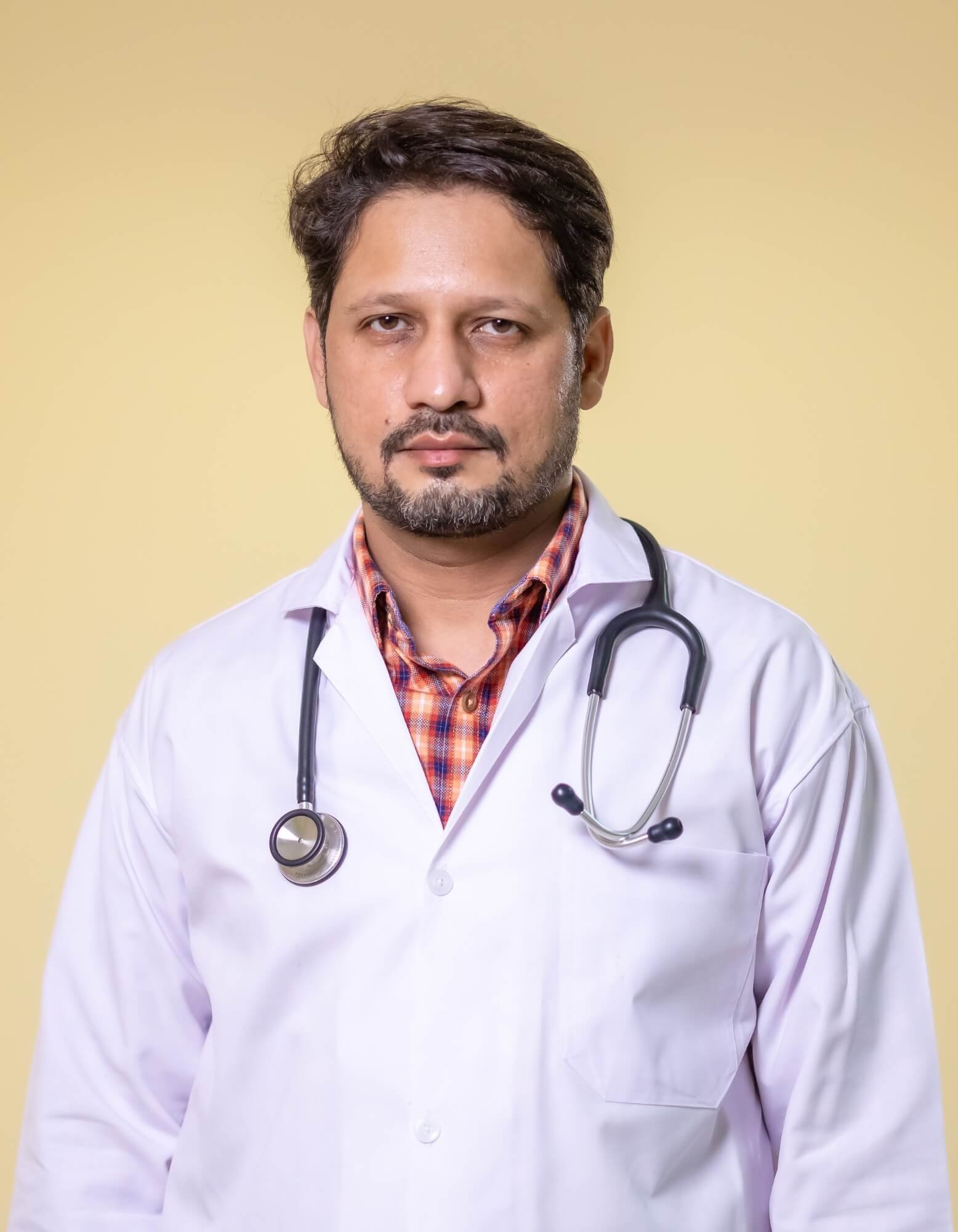 Dr. Syed Mohd Azhar Hassan
Assistant Professor, Nephrology
Skill
Temporary Dialysis catheter insertion, Permanent dialysis catheter insertion, Peritoneal dialysis catheter insertion (AWJE), Managing transplants as physician, Performing Renal biopsies, Plasmapharesis, Continuous renal replacement therpy
Education
MBBS – SVS Medical College, Mahabubnagar
MS – General Medicine – Deccan College of Medical Sciences, Hyderabad
DM –(Nephrology) – Dr. DY Patil Medical College, Hospital and Research Center, Pune.
Experience
Years of Experience: 15 years
Special Skills
Temporary Dialysis catheter insertion
Permanent dialysis catheter insertion
Peritoneal dialysis catheter insertion (AWJE)
Managing transplants as physician
Performing Renal biopsies
Plasmapharesis
Continuous renal replacement therpy
Publications
Carbamylated Hemoglobin and Hemodialysis adequacy kidney international reports (2022) volume:7, issue-6, supplement, 5451, June 01, 2022.
Case of Post Renal transplant recipient presenting with posterior reversible encephalopathy syndrome-Poster – ISN west zone – 2022
Assessment of utility of carbamylated hemoglobin in determing the overall adelluacy of hemodialysis – ISSN(0) : 2663-8290; ISSN(P): 2863 -8282. Academia journal of medicine.  Volume-4, issue-2, July-December 2021
Carbamylated hemoglobin levels in hemodialysis patients in Indian population – journal of cardio vascular disease research, ISSN: 0975 – 3583, 0976-2833, volume-12, issues, 2021.